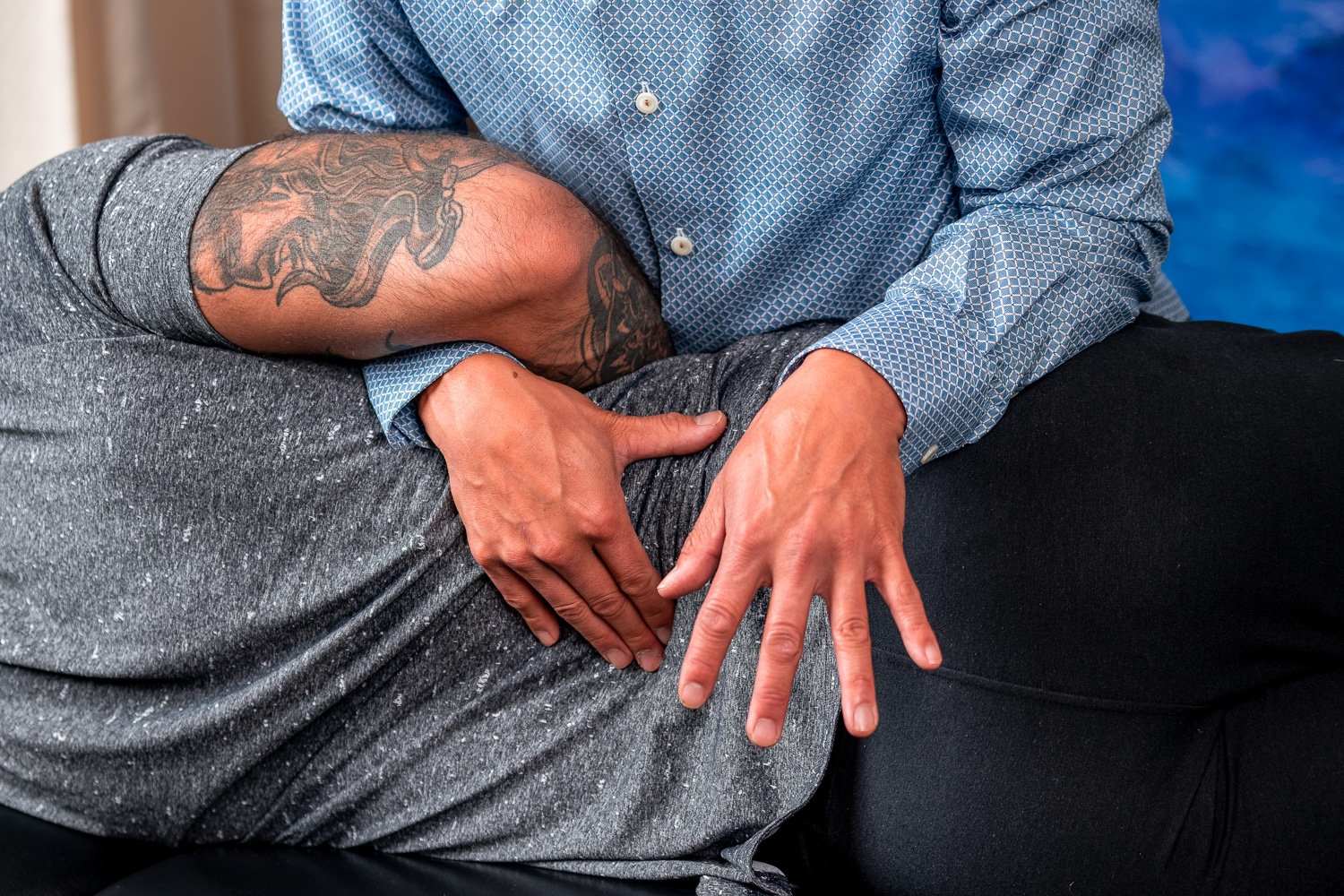 Joint Manipulation and Mobilization
Joint manipulation and joint mobilization are manual therapy techniques, in which the physiotherapist uses their hands to evaluate, diagnose, and treat joints.
We'll get you moving again
After a thorough examination of your pain and injury, your physiotherapist will use his or her hands to determine if a joint in your body requires a manipulation or mobilization. These are commonly called joints that are "locked", "out" or "stuck". Joints that may require joint manipulation or mobilization include the spine, shoulder, elbow, wrist, hip, knee, ankle, and foot.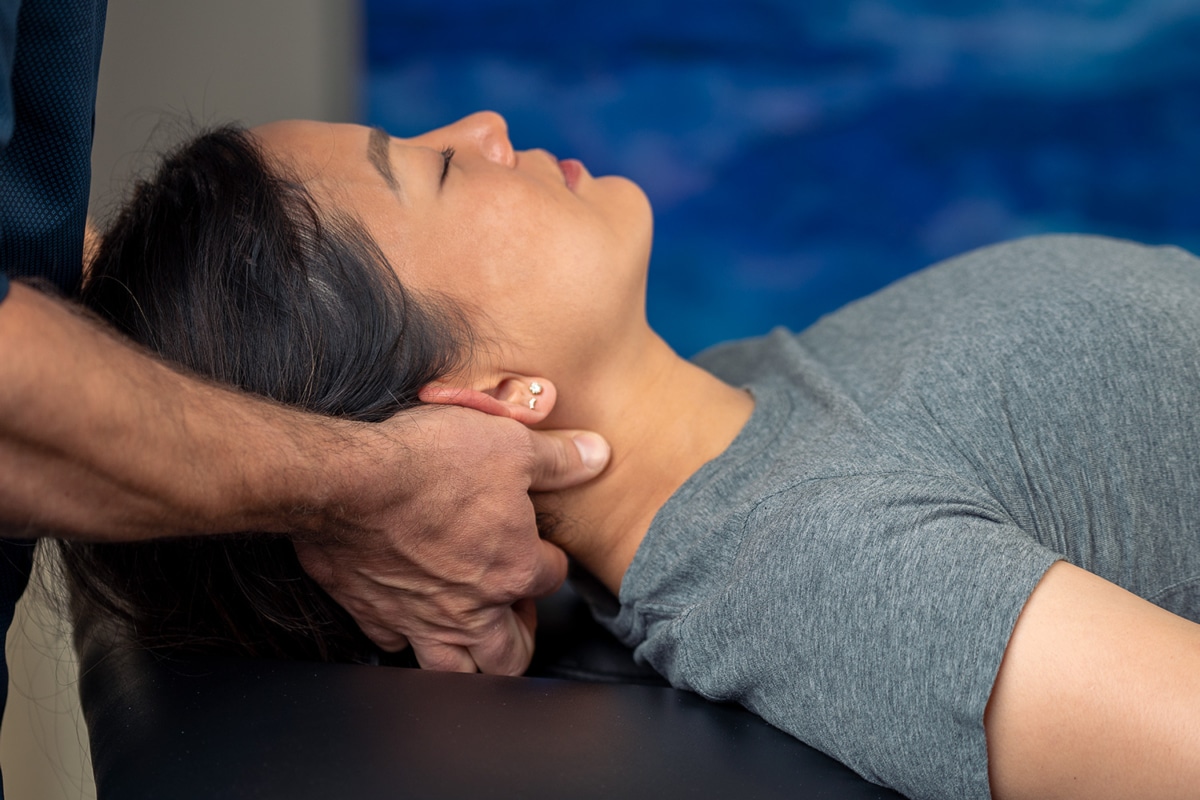 Why Joint Manipulation and Mobilization?
Joint Manipulation and Mobilization can be an invaluable addition to your care. Learn more about why:
Joint manipulation and joint mobilization are manual therapy techniques, in which the physiotherapist uses their hands to evaluate, diagnose, and treat joints.
Joint manipulation involves a quick, but small thrust to a joint to provide immediate pain relief and improved mobility. It is characteristically, but not always, accompanied with an audible "click" or "pop" sound.
Joint mobilization is a slower movement of a joint in a specific direction. Depending on the injury, a physiotherapist may choose to mobilize a stiff joint first. If there is still stiffness remaining in the joint, the physiotherapist may then proceed to a joint manipulation.
Your physiotherapist will first perform a thorough evaluation of your injured area and a detailed history of your condition. Examples of conditions in which joint manipulation cannot be performed include patients with osteoporosis, fractured or weakened bone, neurological deficits, bleeding disorders, excessive joint mobility, and patients in excessive pain.
If your physiotherapist chooses to manipulate a joint, they will inform you of the risks and benefits associated with the manipulation and answer any of your questions.
Your physiotherapist will place you in a comfortable and safe position prior to the manipulation. Gentle pressure will initially be applied to the joint in the direction of the thrust. If comfortable, and with your consent, a small, quick thrust will be applied to the joint.
Your physiotherapist will reassess the joint movement after a joint manipulation. They may tape the joint to maintain the correct position after a manipulation. Treatment may also be directed at the soft tissue structures around the joint. Read more on massage and soft tissue therapy. Exercises are also taught in order to maintain the mobility and stability of the joint(s) involved. Read more on exercise prescription.
Joint manipulation and joint mobilization are techniques that have been thoroughly researched in clinical studies and have been shown to be effective for many different conditions.
13 Bronfort G, Haas M, Evans RL. Efficacy of spinal manipulation and mobilization for low back pain and neck pain: a systematic review and best evidence synthesis. Spine 2004 May-Jun;4(3):335-56.
They have been shown to produce the following effects:
Decreases or relieves pain
Increases joint movement and mobility
Decreases tension in surrounding muscles
Although extremely rare, risks of joint manipulation and mobilization may include, but not limited to:
Bone fracture
Increased pain in the treated joint or elsewhere in the body
Nerve damage or irritation
Due to more complex structures in the area, additional specific risks of spinal manipulation may include, but not limited to:
Dizziness
Headaches
Stroke
Paralysis
All physiotherapists adeptly learn joint mobilization techniques during their university education. They continue to learn more specialized techniques, including joint manipulation, while taking post-graduate courses and examinations.
Due to the specialized training for spinal manipulation, physiotherapists must be on an approved list for spinal manipulation, maintained by the Physiotherapy Alberta regulatory body.
At Calgary Core Physiotherapy, our physiotherapists are continually keeping up-to-date, learning new techniques, and mentoring other physiotherapists in joint mobilization and manipulation.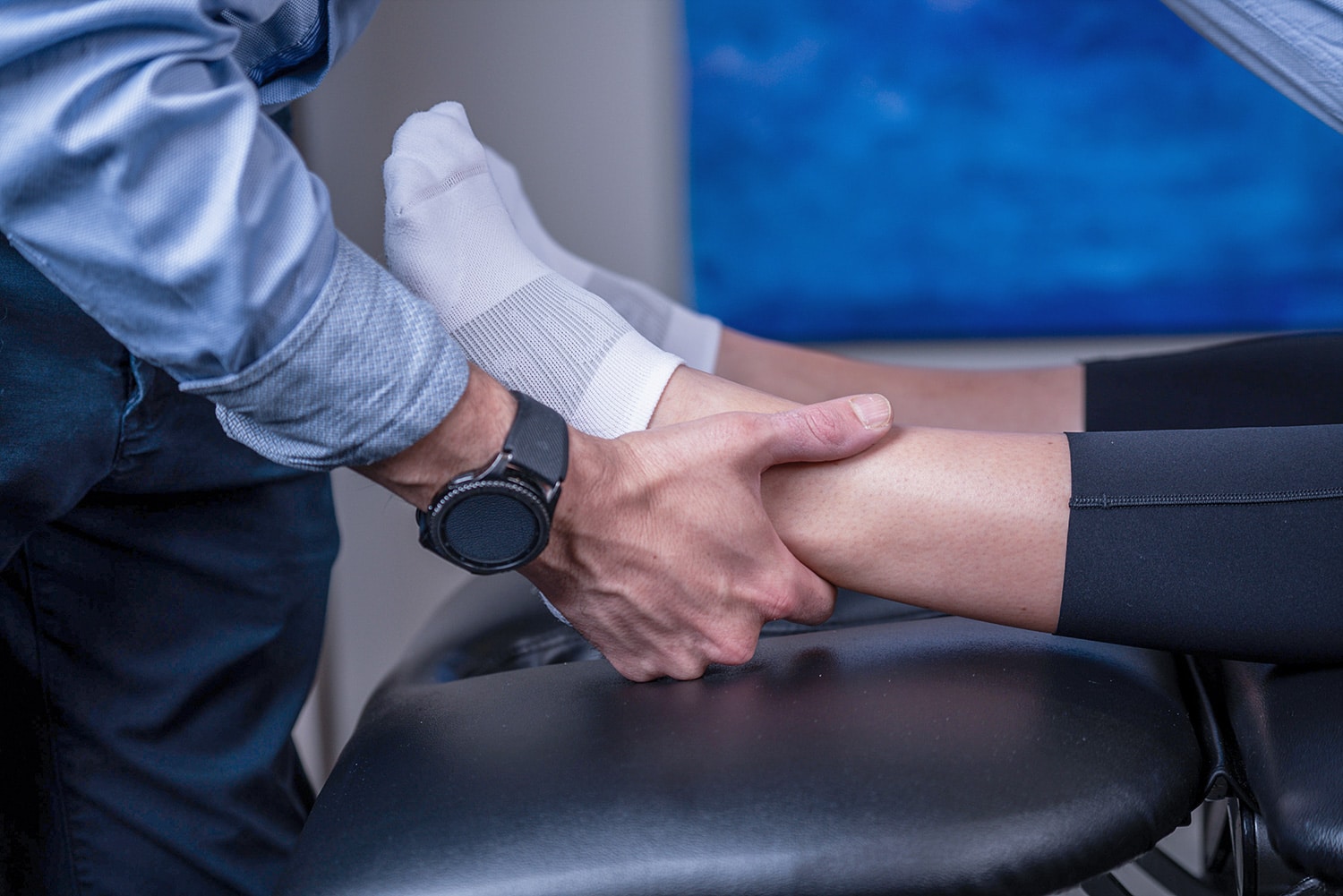 Ready to book? Or want to learn more?
You can call us at (403) 455-4010, or use the form below. We'll reply within 1-business day.