Are you feeling pain in your neck from a car or motor vehicle accident?
Frustrated and not sure what to do after your whiplash injury? Unhappy with the lack of progress you have made with your current treatment?
Our Whiplash Treatment Program has experienced physiotherapists focused on one thing: rehabilitation and recovery from your whiplash injury. We work with your motor vehicle insurance company to provide seamless treatment of your whiplash injury. We are dedicated to providing treatment that is supported by the most up-to-date research and continually tracking your progress to achieve optimal recovery.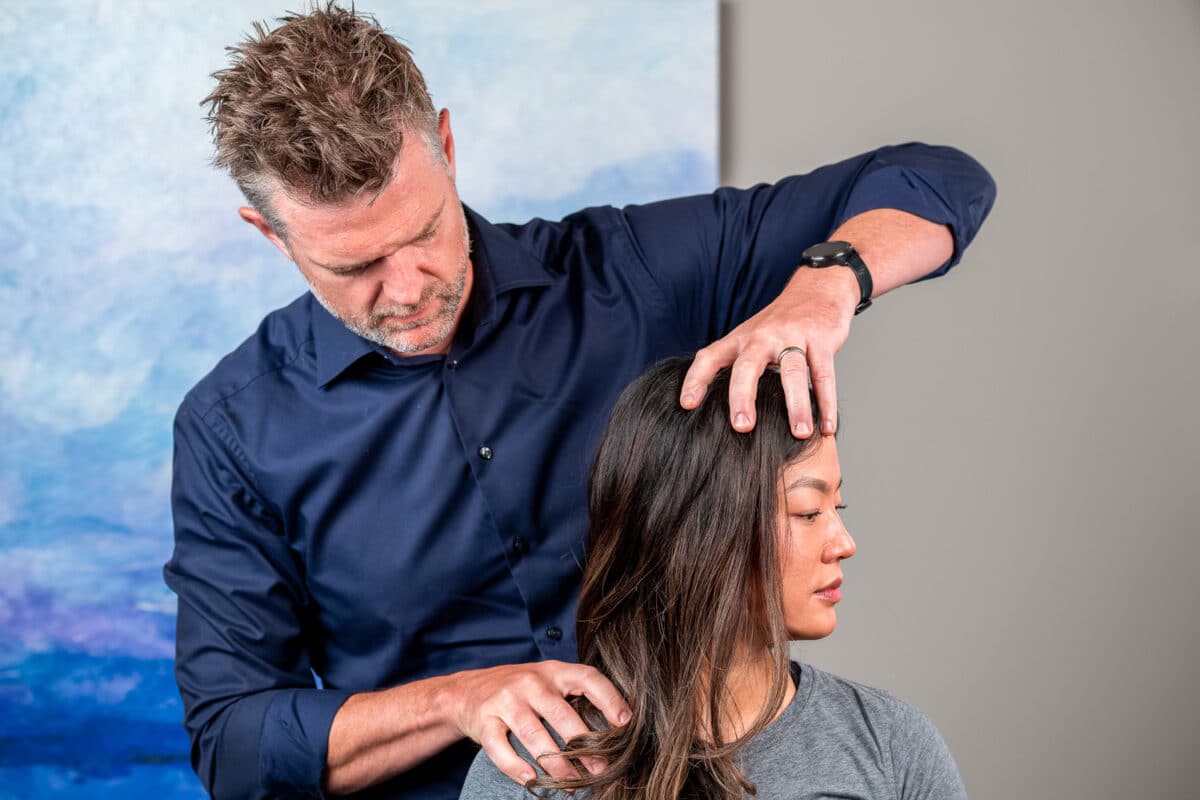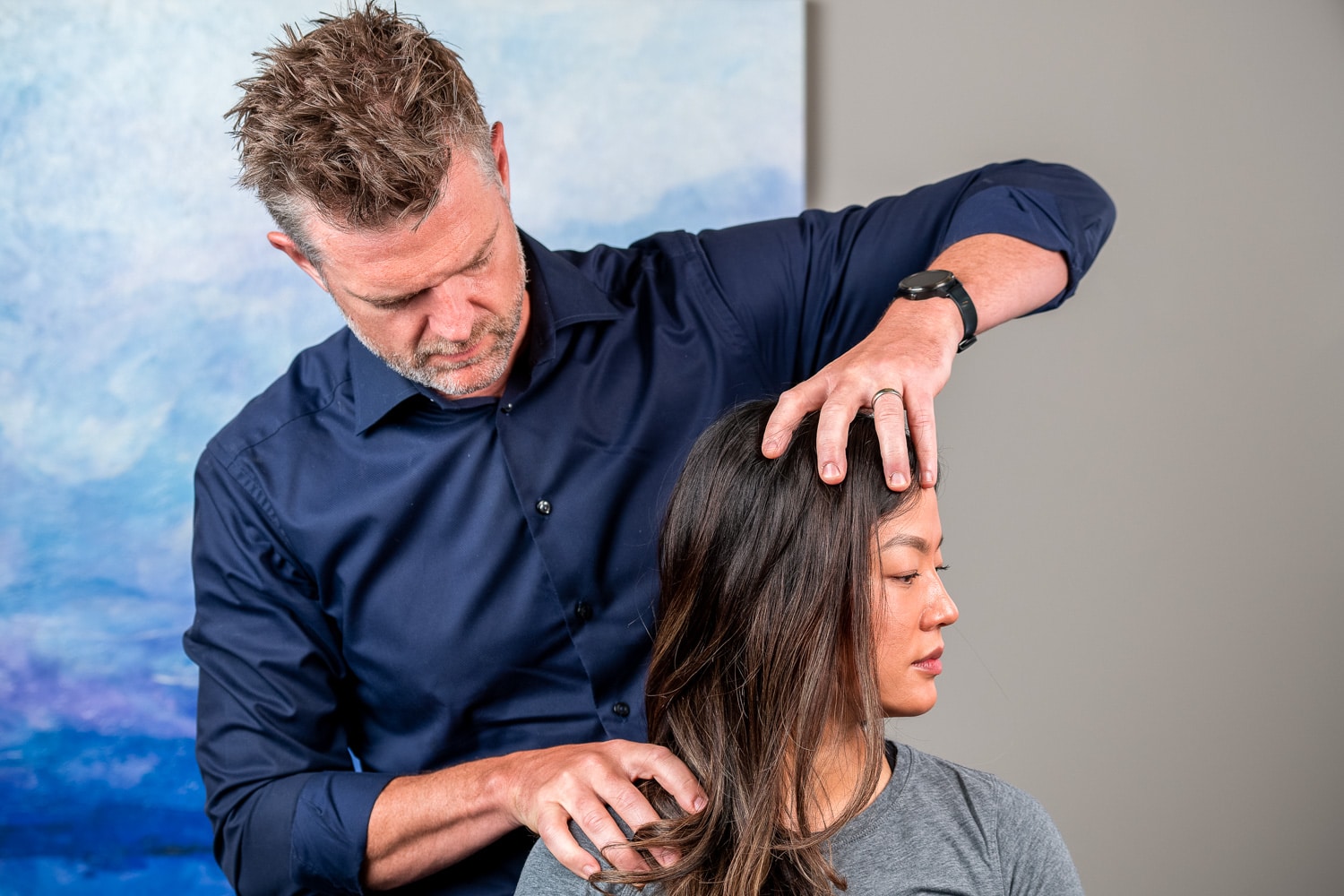 What does our Whiplash Treatment Program include?
Assessment

A thorough assessment by an experienced physiotherapist - we believe every whiplash injury is different and requires a different treatment approach based on specific diagnosis

Ongoing evaluation

Compensation strategies in your movement can occur immediately after an accident, and we seek to identify and correct these as soon as possible.

A treatment plan

Hands-on, one-on-one treatment to get you moving as quickly and safely as possible

Rehab recommendations

We provide you with a specific exercise program to assist with your healing

Physician/Health care consult (if needed)

We work closely with your family doctor and/or refer you to other healthcare providers that can assist in your progress.
F.A.Q.s about our Whiplash Treatment Program
Whiplash is a generalized term for a soft tissue injury to your neck following a sudden trauma to your neck. The most common whiplash injury is the result of a car accident. The symptoms of whiplash can be felt immediately after the motor vehicle accident or even 2 to 3 days after the accident.
Symptoms of whiplash can include pain in the neck, between the shoulder blades, and/or down the arm. Headaches and dizziness can also be experienced from a whiplash injury, as well as numbness or tingling in the arms or hands.
A car accident may also cause injury to the shoulder, low back, or other parts of the body. These other injured areas may contribute to whiplash symptoms and delay recovery from whiplash.
1) In the Calgary Whiplash Treatment Program, every motor vehicle accident patient is assigned an individual clinic administrator to deal with the patient's insurance company. This helps alleviate the stress of dealing with your insurance company and knowing what to do, who to talk to, and what is happening during the course of your treatment.
2) Our experienced physiotherapists believe not every whiplash injury is the same, and as such, each whiplash injury needs to be assessed and treated differently. For example, oftentimes a whiplash patient is told to stretch their neck for pain relief, when, in fact, it may be detrimental to the long-term recovery of the whiplash injury. We focus on getting to know the core issues of the whiplash injury and treat accordingly.
3) We track your progress consistently and make appropriate changes to your treatment or further referrals quickly if needed.
4) At the Calgary Whiplash Treatment Program, we pride ourselves in providing thorough, trusted and exceptional service for those suffering from a whiplash injury. We are passionate and excited to see progress in the recovery from a whiplash injury.
Research has shown that immediate treatment after a car accident results in a better recovery. If you are experiencing any pain or stiffness in your neck after a car accident, you may attend the Calgary Whiplash Treatment Program immediately after your accident.
The Calgary Whiplash Treatment Program also has a special interest in patients who continue to experience pain for many months or years following a motor vehicle accident, having failed other treatments or programs.
Yes, you can attend the Calgary Whiplash Treatment Centre Program if you have attended another clinic. If you have attended another clinic for your whiplash injury, please inform our clinic administrators when booking your assessment. Our clinic administrators may need to contact your motor vehicle insurance company and/or the previous clinic to determine the amount of treatment coverage available.
It is normally advised to attend only one health care provider at a time during your course of treatment. However, if you desire to continue with your current health care provider while attending our program, please let your physiotherapist know, and your physiotherapist will communicate and work with your current provider to achieve optimal recovery.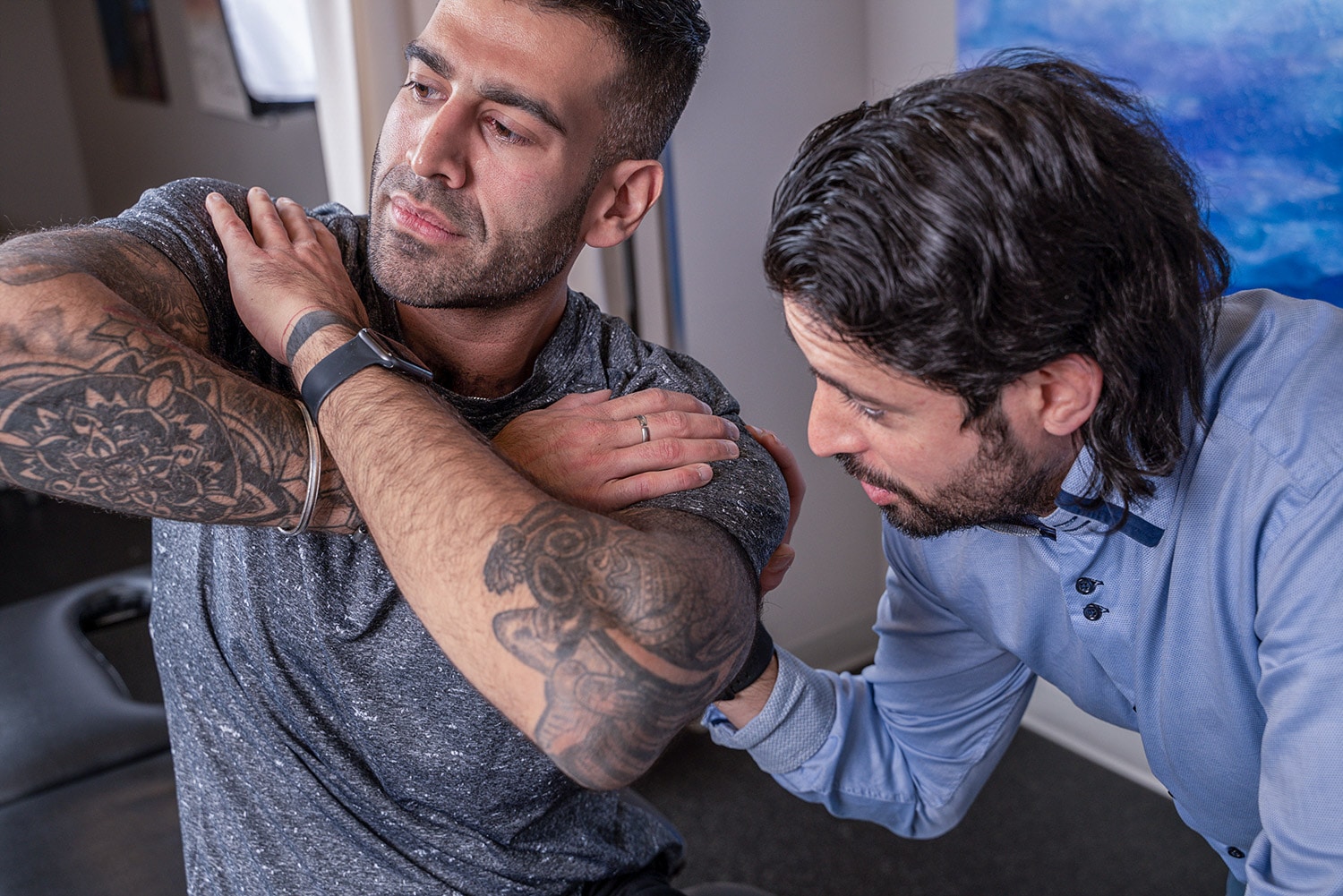 Interested? Want to book? Let's talk.
You can call us at (403) 455-4010, or use the form below. We'll reply within 1-business day.