Increased bloodflow, increased oxygenation
Class IV Laser Therapy has the ability to treat injured tissues that are deep and chronic. In laboratory and clinical studies, it has been shown to be effective for many conditions, such as osteoarthritis, Achilles tendinitis, plantar fasciitis, and low back pain, to name a few.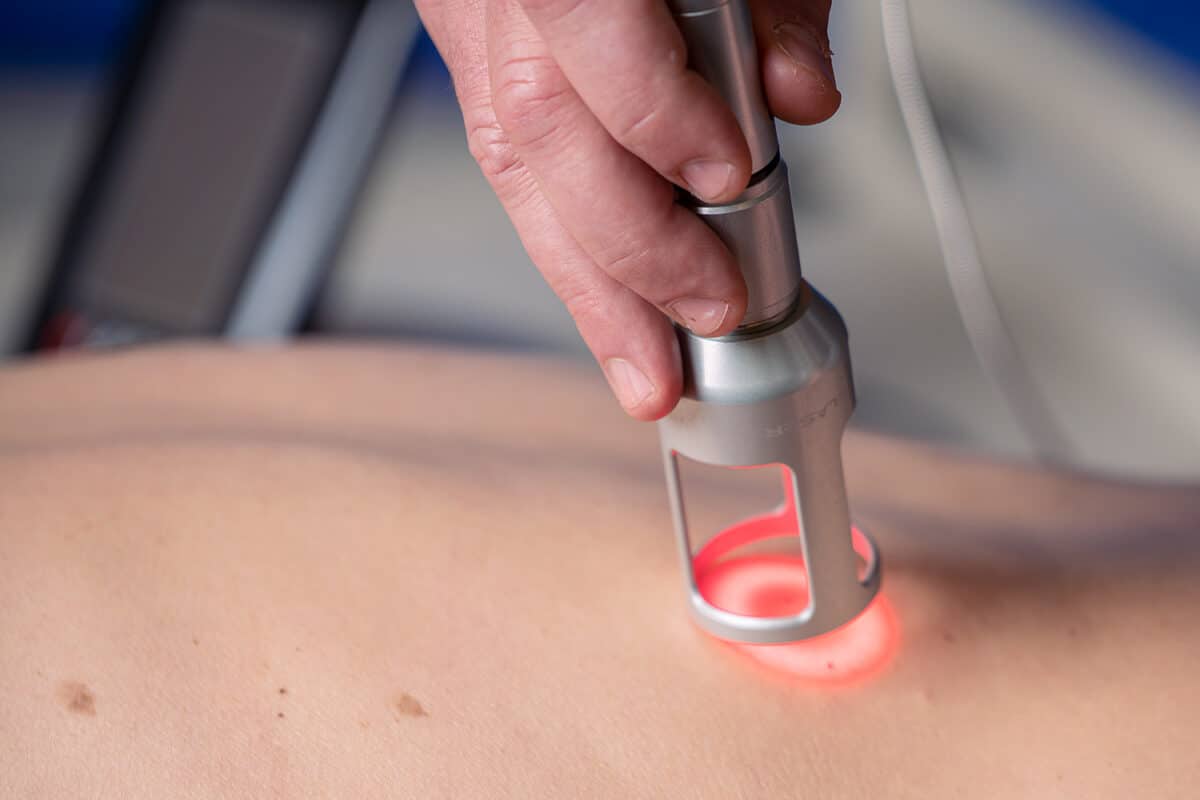 Why Class IV Laser Therapy?
Class IV Laser Therapy can be an invaluable addition to your care. Learn more about why:
Compared to previous lasers available, Class IV Laser Therapy emits stronger, more intense laser treatment in a shorter amount of time than previous lasers available. It also emits more laser wavelengths that accelerate the healing of injured tissues.
During a Class IV Laser Therapy session, you may feel a warm sensation from the laser and there should normally be no pain during or after a treatment. Patients can often feel immediate pain relief or it may take a cluster of treatments to feel its stimulating healing effects, depending on the type, severity and duration of the injury.
You will be given a pair of special glasses to wear to protect your eyes.
Laser therapy is not advised for patients who are pregnant or have a pacemaker.
K Laser is the name of the Class IV Laser Therapy unit available at our clinic. Our physiotherapists at Calgary Core Physiotherapy have special training and are certified to use Class IV Laser Therapy. Your physiotherapist will assess your condition to determine if your injury is suitable for treatment and the best dosage to administer.
The K Laser may be used as a stand-alone treatment at our clinic, or in conjunction with other treatments that you are receiving for your injury at Calgary Core Physiotherapy or at another clinic. We would be happy to communicate with your current health care provider to provide optimal treatment.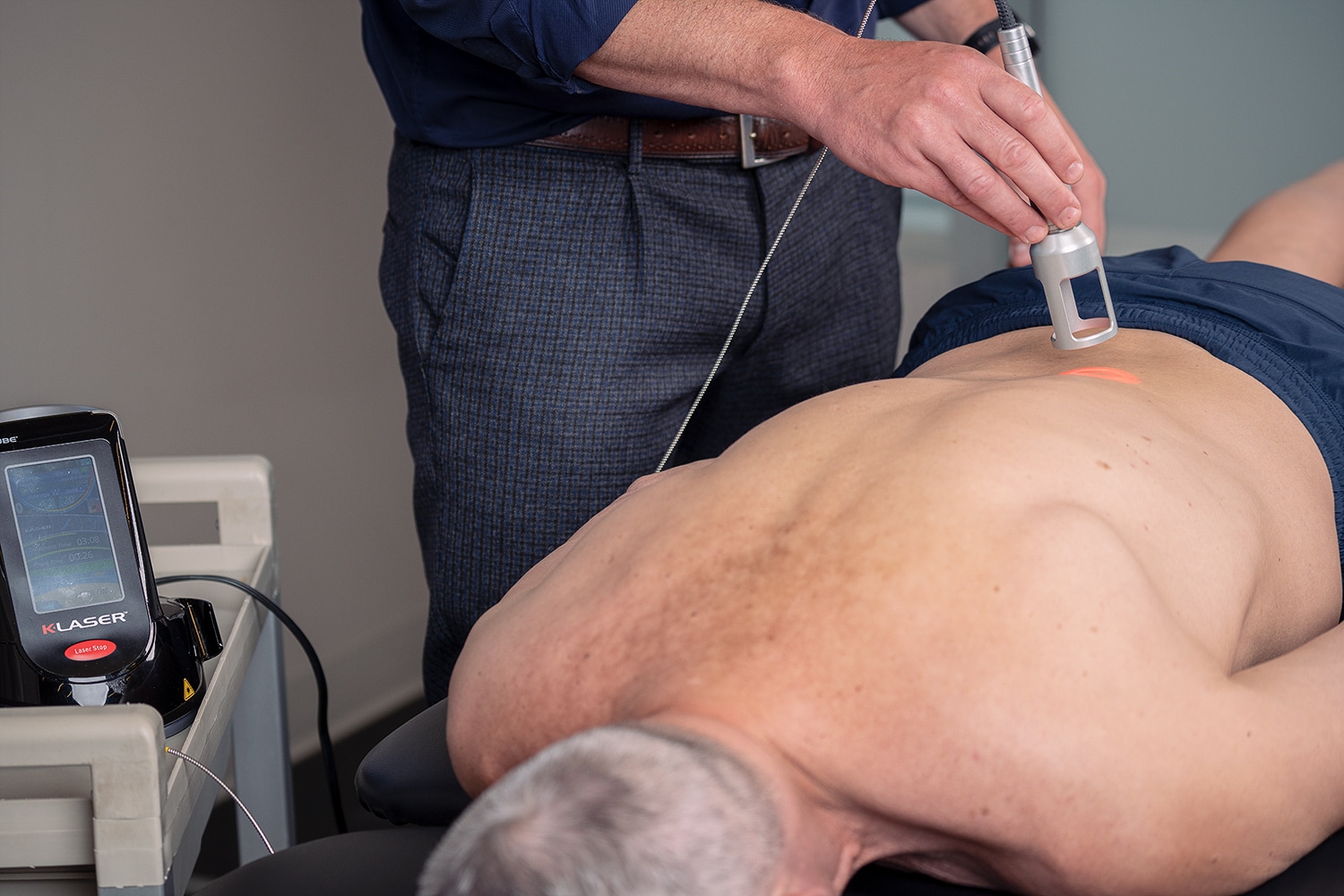 Ready to book? Or want to learn more?
You can call us at (403) 455-4010, or use the form below. We'll reply within 1-business day.