Let's get you running again
Whether you run a couple of kilometers for fun or plan on running your 10th marathon, we love taking care of running injuries! As runners ourselves, we understand the frustration of having an injury. "What is causing my running pain?", "Why is my running pain not getting better?", and "When can I start running again?" are just some of the questions you may ask yourself when you have a running injury. We have seen hundreds of runners with these questions. We want to help you answer these questions and get you back doing what you love in our Running Injury Program.
Calgary Core Physio now offers a running gait assessment as well. Watch a video about it here.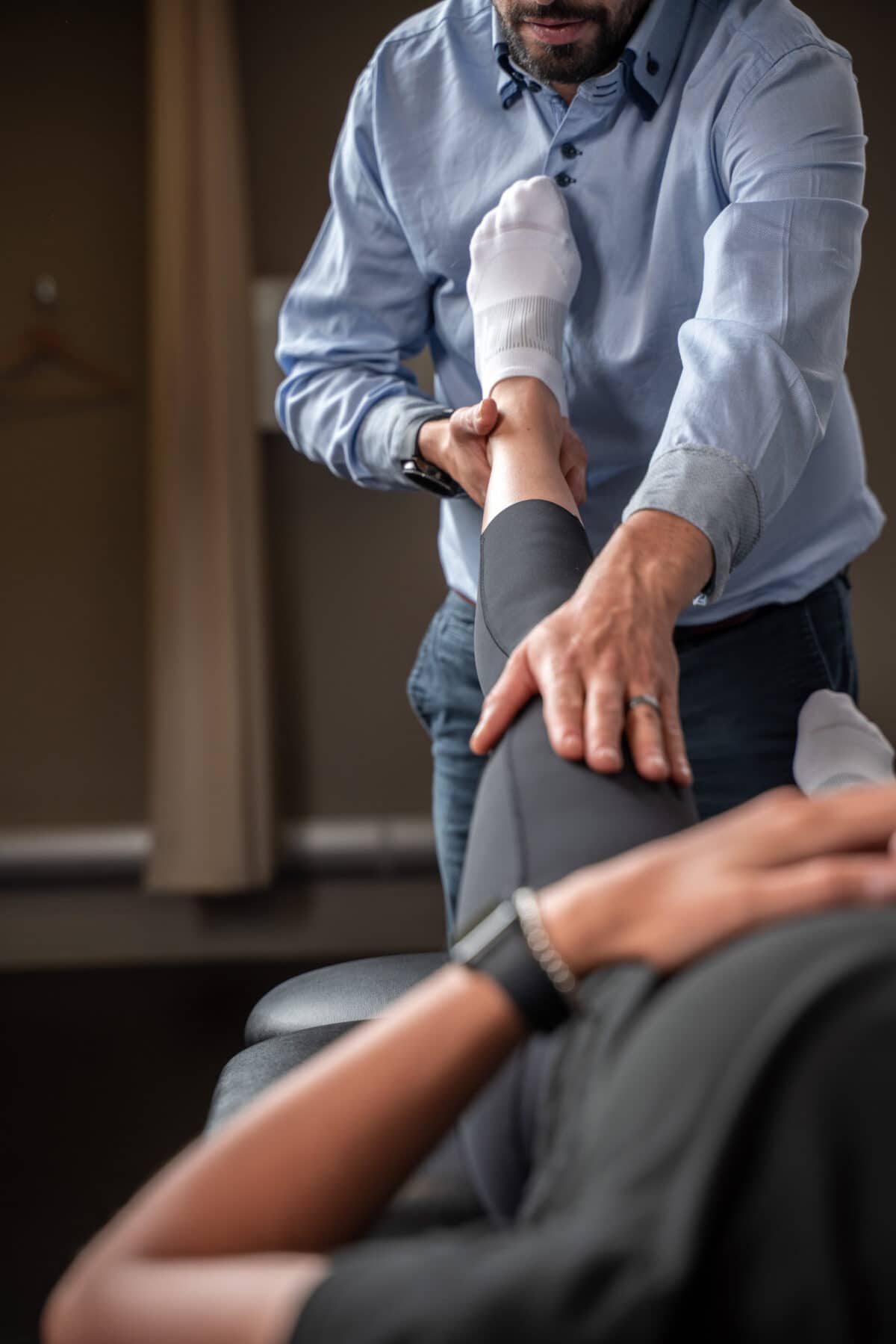 What does our Running Injury Program include?
Assessment

Your physiotherapist will test all of your joints, muscles, ligaments, nerves, and other tissues to find out what is causing your pain.

Ongoing analysis & evaluation

We will perform a gait analysis, in which we analyze how you are walking. We will also examine your running technique and figure out the "core" issues of your running pain and injury

Imaging (if needed)

If necessary, we will refer you for an x-ray, ultrasound, or MRI to confirm your diagnosis.

A treatment plan

Manual therapy, Class IV laser treatment, and effective exercises are just some of the forms of treatment that may be used for your injury recovery

Physician/Health Care consult (if needed)

Working closely with your family physician and other health care providers and, if necessary, "quarterbacking" your pain treatment plan and getting you running again

Returning you to running

We'll set you up with a run/walk program that works for your injury, getting you back to running, faster.
Watch: Running Gait Assessment Video
Interested? Want to book? Let's talk.
You can call us at (403) 455-4010, or use the form below. We'll reply within 1-business day.