Ian Goodwin
Owner, Calgary Physiotherapist
BScPT, FCAMPT, cGIMS, MATS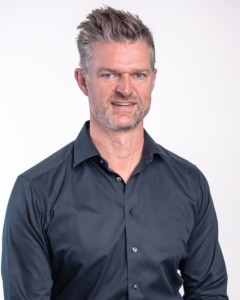 Ian is originally from Prince Edward Island. He graduated from Dalhousie University in 1998 with a Bachelor of Science in Physiotherapy. After completing his degree, Ian was a clinical instructor in Dalhousie's undergraduate physiotherapy program. He successfully completed his Advanced Diploma of Manual and Manipulative Physiotherapy in 2004 and became certified in Gunn Intramuscular Stimulation (IMS) in 2008. In 2003, Ian left his clinical practice in Halifax to work as a physiotherapist for the world-renowned Cirque du Soleil. For four years, Ian travelled around the globe with the touring show, Alegria, treating injuries of the 60 elite acrobats and helping them achieve their amazing skills.
During his time with Cirque du Soleil, he was exposed to Muscle Activation Techniques (MAT). Developed and widely used in the United States, MAT is a "hands-on" treatment system that seeks to identify and address muscle imbalances. Ian became the first physiotherapist in western Canada to become a certified MAT Specialist (2010). In addition to his many other skills, he has found MAT to profoundly improve his success in treating injuries. Ian is authorized by the Physiotherapy Alberta College to refer patients for diagnostic imaging tests if required.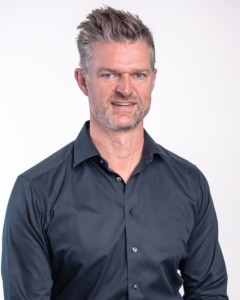 What's your treatment philosophy?

Ian's strength as a clinician identifying and treating muscular weaknesses in the body contributing to pain and disability.

What are you interested in outside of work?

Outside of work, Ian loves to spend time with his young family. He stays active with downhill skiing, golf, group fitness classes, and running.

What are your areas of expertise and interest?

Ian has a special interest in muscle imbalances, stemming from his training and certification in Muscle Activation Techniques (MAT). MAT is a manual modality to test and treat individual muscles to improve overall stability, increase function, and decrease pain. He also leans heavily on his training in manual therapy and IMS and loves to work with patients of all ages to stay active and reach their goals. His special interest is treating compensation patterns that occur in the lower body after injury as well as complex spinal and shoulder injuries.

How do you take care of your body/prevent injuries/etc.?

To stay healthy and mobile, Ian does a variety of personal fitness activities with a focus on maintaining strength and mobility. Physios also get injured and have pain. He does not hesitate seek help from one of the other physios for a quick tune-up.