Alex Loach
Calgary Physiotherapist
BKin, MScPT, FCAMPT, FDN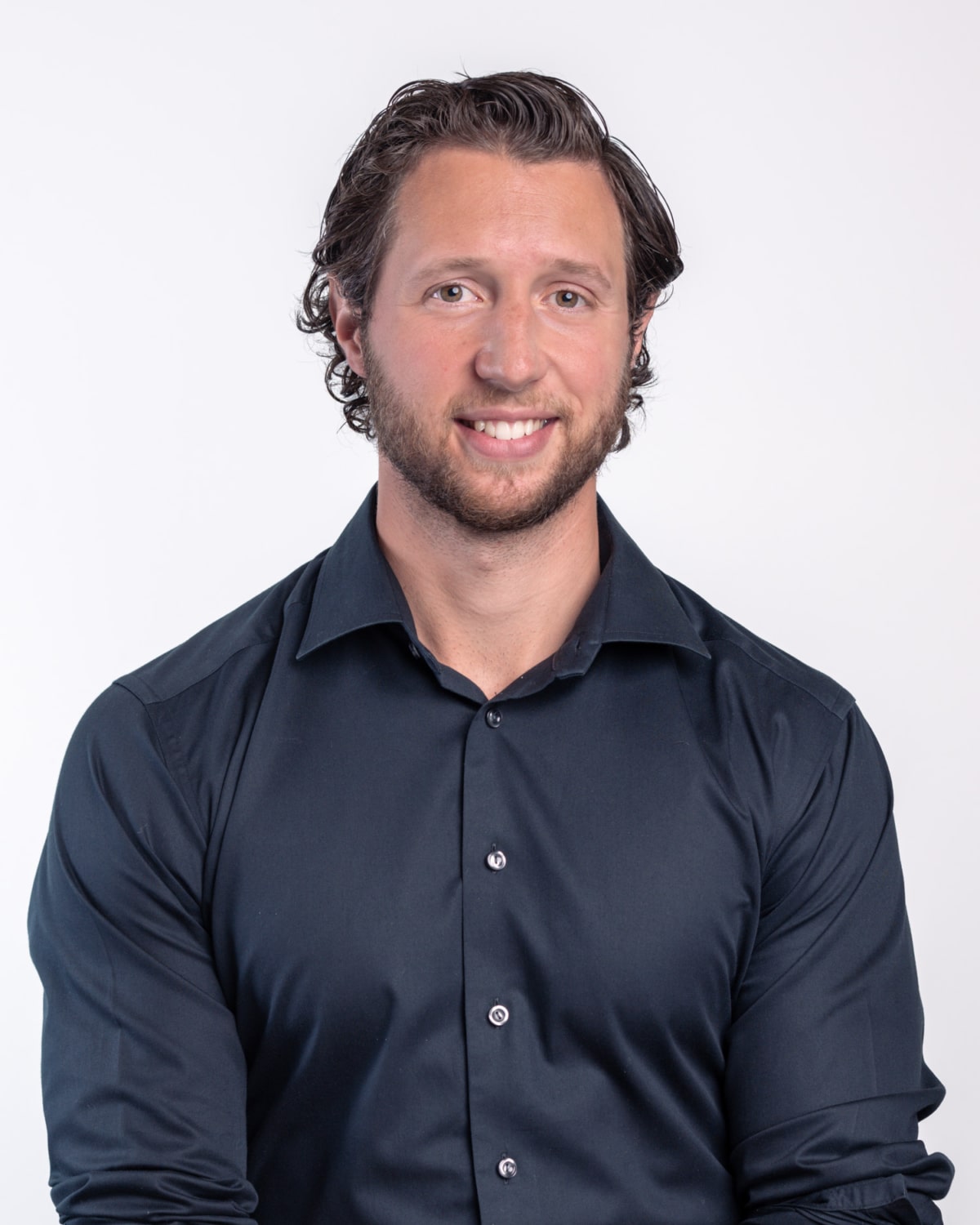 Born and raised in Calgary, Alex grew up playing competitive hockey; this led to his passion for the field of physiotherapy. Alex holds both a Bachelor of Science in Kinesiology, with Distinction, from the University of Calgary and a Master's of Science in Physiotherapy from the University of Alberta. Alex has successfully completed his Advanced Diploma of Manual and Manipulative Physiotherapy and is a fellow with the Canadian Academy of Manipulative Physiotherapists (FCAMPT). He is fully certified in Functional Dry Needling/Intra-muscular Stimulation (IMS) and is authorized by the College of Physiotherapy Alberta to perform spinal manipulation.
Alex is an avid learner and continually pursues training to advance his practice, to the benefit of his patients and colleagues. He has a special interest and training in vestibular rehabilitation, treating patients who suffer from dizziness, vertigo, and post-concussion syndrome.
Prior to becoming a physiotherapist, Alex comes from a personal training background, working at the Bankers Hall Club in downtown Calgary. This background gives him the ability to treat all aspects of a patient's recovery, from the beginning stages of an injury all the way through to a patient's full return to sports and activities. As a runner himself, in which he does one or two races a year, Alex has also created himself a niche in assessing and treating patients with running injuries.
Alex continues to play hockey, golf, downhill skiing, and being active with his young son. He loves being a part of the Calgary downtown community.