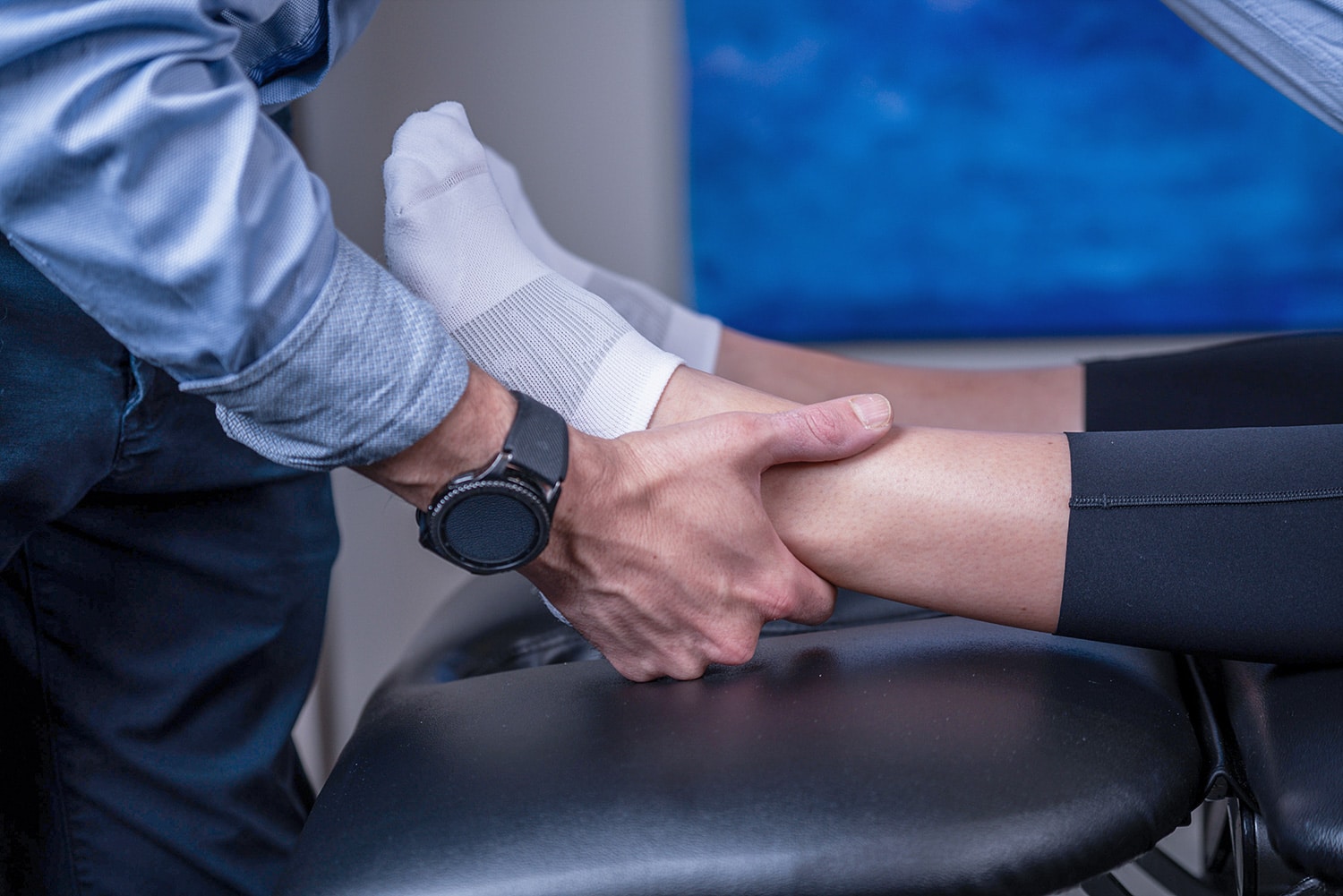 Calgary Core Physiotherapy COVID-19 Safety for Phase 2 Re-Opening
Clinic Update – March 1, 2022
In alignment with our provincial regulatory body's recommendations, on March 1, 2022, physiotherapists and staff at Calgary Core Physiotherapy will continue to wear masks in the clinic.
While masking will no longer be mandated according to the Provincial and Municipal bylaws, ​Physiotherapy Alberta still expects masks to continue to be worn by patients and guests while in health care settings, including physiotherapy clinics. Pre-screening of symptoms prior to entering the clinic will also continue as previous.
Thank you for your continued support and patience with all Provincial, and Physiotherapy Alberta College and Association updates, protocols, and procedures.
The team at Calgary Core Physiotherapy is fully vaccinated and ready to support your goals! 💪
Covid Protocols – Updated March 1, 2022

As a health care provider, our number one priority is the safety and wellness of our clients and staff.
As regulated health care professionals, your physiotherapist will continue to abide strictly to the specific guidelines from the Government of Alberta and our regulatory body regarding operation of physiotherapy clinics during the COVID-19 pandemic.
We would like to inform you of the safe practice plan we are implementing at our clinic.
All of our Clinicians and Administrative Staff are fully vaccinated against COVID-19.
All of our Clinicians and Administrative Staff will always be wearing masks.
Patients are still expected to wear masks or face coverings as recommended by Physiotherapy Alberta.
Virtual Physiotherapy is available when requested and when applicable.
We are continuing to be extra vigilant in adhering to all of our Infection Prevention and Control Policies, with increased disinfecting of all door handles, countertops, and other public surfaces.
Treatment areas are thoroughly sanitized with hospital-grade disinfectant and new pillow cases replaced after each patient.
Washrooms have frequent sanitization, and a regime for business sanitization is in place.
Hand sanitizer is available on the countertop at the front desk and throughout the clinic for your use.
Patients will be pre-screened for COVID-19 one day prior to their appointment. Clinicians have the right to refuse treatment to anyone exhibiting symptoms.
At the beginning of each shift, each team member completes a COVID-19 screening survey.
Cashless or no contact payment strongly encouraged.
Floor markings will be used to control clinic flow and waiting for service
To make an appointment or for any questions, please give us a call at (403) 455-4010 or email us at info@calgarycorephysio.ca. We look forward to continuing to provide you with the highest level of service and helping you with your pain and injury recovery.